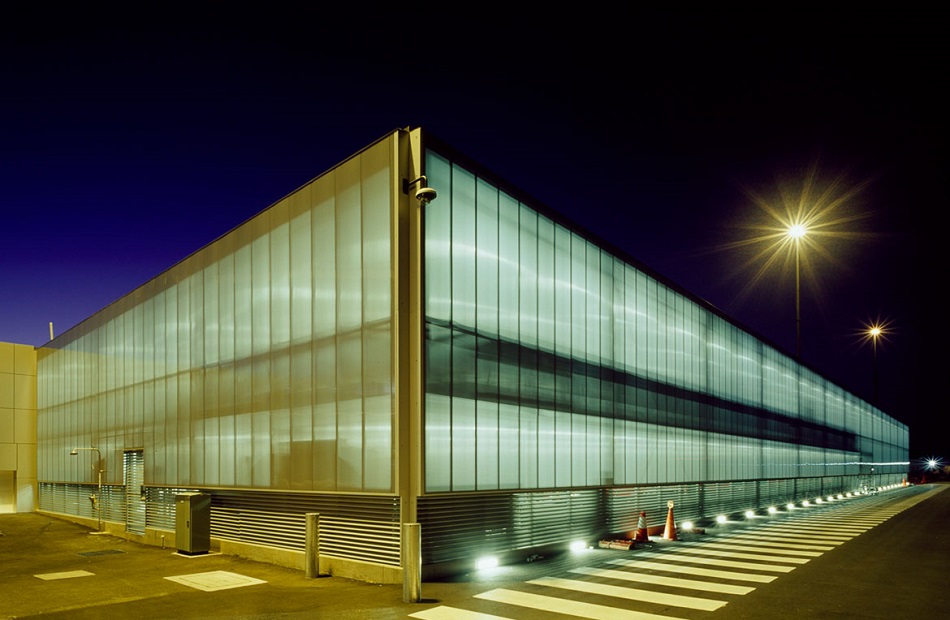 Curtain wall systems are coverings that are placed over the exterior of your building to offer them the protection and security they need. These systems are not structural, but they can play a very important role in keeping your building in the condition you want it to be kept in. On top of that, the right curtain wall system, such as the ones we offer here at Danpal, can make your building look better than it ever has before.
Here are some of the things that you can expect from our curtain wall systems if you choose to have them installed.
Lightweight
First of all, they are very lightweight and translucent. The fact that they're lightweight doesn't stop them from being protective. The materials used to create our curtain wall systems are strong, durable and flexible. They can be installed very quickly and easily because of the lightweight and flexible nature of the structures. The concealed joints used mean that the exterior will remain flush and can adapt to whatever shape necessary.
Freedom of Design
You will have control over the curtain wall system that you order from us. We have a huge variety of colours on offer for you to choose from, and the finishes and special effects provide you with an even greater level of freedom and flexibility. You can choose a curtain wall system that is as simple or as creative as you want it to be. As mentioned above, the shapes of the systems are also adaptable, so it should be no problem meeting your particular needs.
High Impact Resistance
Because the curtain wall system you put in place will be the first line of defence against the elements, it needs to be strong and able to resist impacts. Our systems do exactly that, boasting a very high impact resistance because of the microcell structure our products are designed with. Impact and hail damage will all be resisted by the structure, offering peace of mind for you as the owner of the building. The overall strength of the curtain wall system you choose will be top rate.
Highly Secure
Security is another important thing to keep in mind when choosing a curtain wall system for your building. It has to be able to remain secure, in place and deal with a high load resistance. Our systems are able to do this thanks to the double click locking seam that we use to install the curtain wall system you choose. This simple mechanism also makes the systems easy and fast to install. The installation will be cost effective, and no major disruption will be caused, which can be very important for many people.
About the Company
For the last 50 years, we've been creating and installing innovative roofing systems and solutions for various architectural creations. Our company is the creator of roofing systems that offer optimal thermal and solar comfort. Today, we design, manufacture and distribute roofing solutions, such as skylights, roofs, facades and more, for a variety of applications.