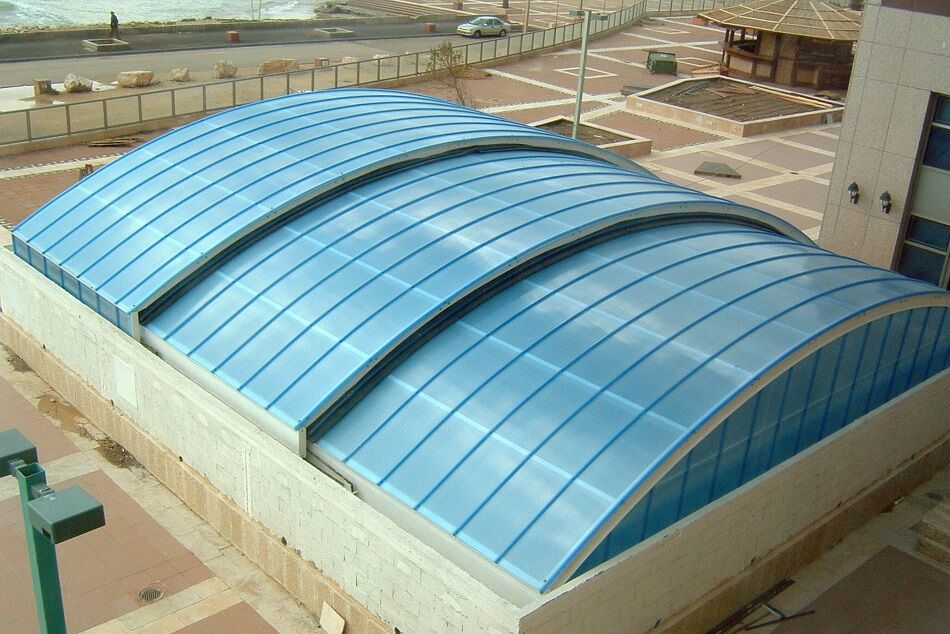 We design Skylight roof systems of unlimited length and sizes. The great thing about our Skylight systems is that they offer solutions that combine all the advantages of using a regular Danpal Roofing System with the specific benefits that come with our Danpavault Barrel Vault Skylight System. They offer easy integration, and the way they're designed allows them to transmit an even diffusion of natural light, which offers ideal insulation and UV protection.
Our Danpavault Barrel Vault Skylight System can be used as a self-supporting skylight for your roof. Alternatively, it can be placed over a mental structure. Aluminium framing options can be added, allowing it to be installed over spans of different sizes.
The Advantages of Using Danapavault Skylight Roof Systems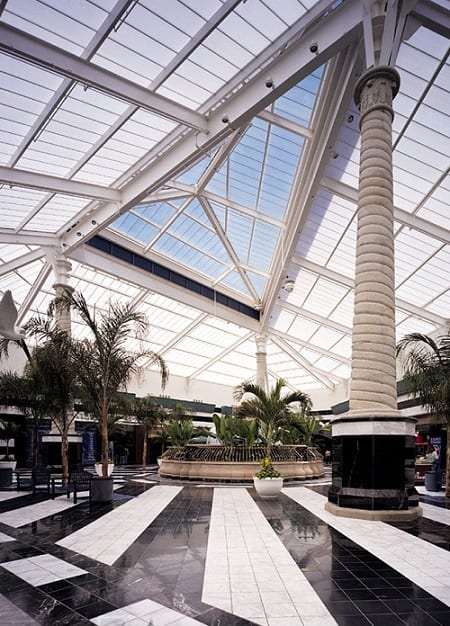 The unlimited length of our Danpavault Barrel Vault Skylight Roof Systems makes them perfect for all kinds of needs and roofing types. They can be integrating incredibly easily, meaning there will be no headaches or problems for you to deal with. The length that's right for you can be found and installed simply and quickly. You don't need to feel constrained because our unlimited length skylights offer you the flexibility you need, and that can only be a good thing for your building.
Light is what it's all about when you purchase a skylight and have it installed. Our Danpavault Barrel Vault Skylight roof Systems provide the perfect diffusion of light for your space. Along with that comes thermal insulation and extended UV protection. The greater amounts of light you get from our systems compared to other skylight options make them an obvious choice for anyone wanting to add more natural light to their space, no matter how large or small it is.
Our skylights are compatible with all kinds of roofing types. Whether you have a profiled metal or concrete roof, our skylights are easy to install and put in place. The flexibility they offer comes from their unique design, allowing them to slot in place and get to work right away. It doesn't matter what your existing roof is made from or looks like; the skylight roof you buy from us will fit right in and perform how you want and need it to.
The skylight you purchase needs to be able to handle all kinds of weather conditions once it's in place. We can guarantee that all of our skylight roof systems are 100% watertight, so you won't need to worry about rain causing you any indoor problems. Our skylights also use microcell technology, which offers very high resistance to hail damage or other extreme weather effects. If the skylight ever takes an impact, the microcell technology will help it to stay strong too.
About the Company
For the last 50 years, we've been creating and installing innovative roofing systems and solutions for various architectural creations. Our company is the creator of roofing systems that offer optimal thermal and solar comfort. Today, we design, manufacture and distribute roofing solutions, such as skylights, roofs, facades and more, for a variety of applications.