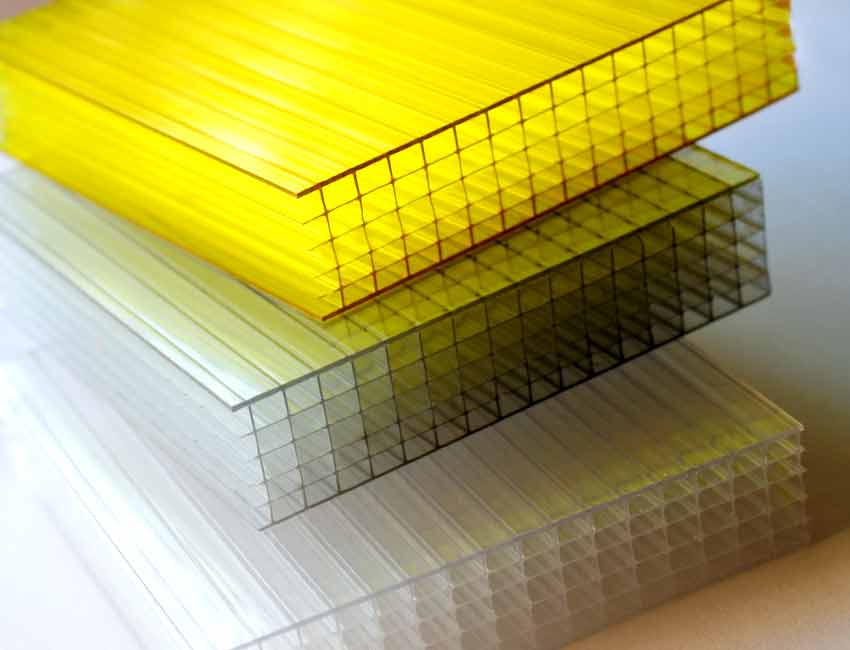 When it comes to choosing the right plastic material for your task at hand, look no further than polycarbonate panels. This material is pretty much unbreakable and usually come in two different iterations; as a
multiwall polycarbonate which is a structured sheet that has air chambers which are hollow
Or
solid polycarbonate which is clear, flat sheeting that has the appearance of glass
Both of these polycarbonate panels have their own distinct advantages and it often comes down to which is more aesthetically pleasing for the project at hand rather than the functionality of the panels coming into play.
Does this type of panelling scratch?
While plastic and glass panelling is liable to scratching, the polycarbonate surface is a material that has been hardened to withstand high levels of resistant.
If a piece of glass is scratched, the glass breaks away in tiny shards and the scratch is not very visible to the human eye. Alternatively, when plastic panelling is scratched, the fragments don't break away, they move to another location which leaves a visible indentation that is raised on the surface.
This sort of effect needs to be taken into consideration when you are deciding to use plastic sheeting.
On the other hand, it is a lot harder to cause cracks or breaks in the polycarbonate panels as even though it is half the weight of glass, it is actually more than 200 times stronger than glass.
It is also flexible while maintaining strength levels and rigidity. This is why polycarbonate panels are often used as a guard in moving machinery parts, farming machinery wind shields and in security screens.
Does polycarbonate panelling bend?
This type of panelling does bend, which gives you a lot more flexibility when it comes to the design of the project at hand. Larger sheets will have a bend with a greater radius and are well fitted for arching rooves. The greater the thickness and the smaller in size a panel are, the harder it will be to bend.
The advantages of Danpal polycarbonate panels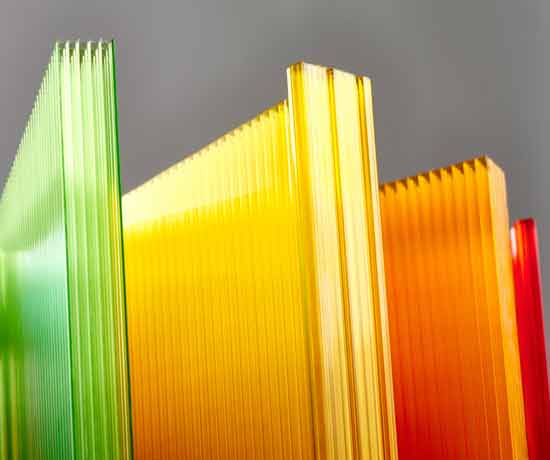 At Danpal, there are a number of different systems that utilise polycarbonate panels.
One such example is the ventilated rain system which gives a structure an aesthetically pleasing exterior while also efficiently insulating the structure from any damage that may be caused by adverse weather conditions.
Thanks to the air gap, there is a lot of natural ventilation which will allow the insulation to stay dry and perform effectively long into the future.
It is said that approximately 40% of the primary energy consumption comes from the building itself, which is why the Danpal system is so effective when it comes to saving on energy costs.
This extra form of protection is the perfect type of insulation for the task at hand. Best of all, it is quick and easy to install, as well as there being so much choice when it comes to design and the colour of the panelling.